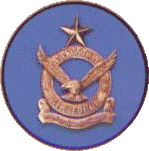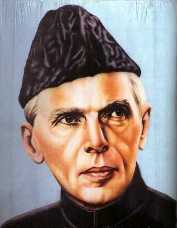 "A COUNTRY WITHOUT A STRONG AIR FORCE IS AT
THE MERCY OF ANY AGGRESSOR. PAKISTAN MUST
BUILD UP HER AIR FORCE AS QUICKLY AS POSSIBLE.
IT MUST BE AN EFFICIENT AIR FORCE SECOND TO
NONE."
Quaid-e-Azam Mohammed Ali Jinnah
(P.A.F. Academy, Risalpur April 13, 1948)
THIS SITE ALSO HAS AN EASY TO REMEMBER ADDRESS:
http://pakistanairforce.cjb.net
LATEST UPDATES ON PAF ONLINE:
20th June' 2002: All sections of the website and links verified. PLEASE NOTE: MY EMAIL ADDRESS HAS CHANGED, DIRECT ALL YOUR QUESTIONS/QUERIES AND COMMENTS TO adnanfaruqi@msn.com

"My website is dedicated to the brave and courageous airmen of PAF, who are always ready to sacrifice their lives for their country."

"LATEST NEWS FROM PAKISTAN & AROUND THE WORLD, UPDATED EVERY HOUR, CLICK BELOW TO READ DETAILS."
(THE CONTENTS OF THIS WEBSITE HAVE BEEN DE-CLASSIFIED FOR PUBLIC RELEASE.)
COPYRIGHT © 1999-2002 AHMAD ADNAN FARUQI. ALL RIGHTS RESERVED.
E-mail: adnanfaruqi@msn.com